I usually prepare a little intro of some sorts for these year-end lists of mine but with how 2017 went off (and boy it did, ohmyfuckinggosh!!), I realized that we should just focus on the great stuff that K-Pop consistently offers.
So here you go, forty picks from the K-Pop garden that you stan, might wanna check out, or deliberately missed (stop being so basic). To a great 2018 y'all!!
BUBBLING UNDER
40. Hyoyeon | Wannabe – Hyoyeon's solo career may come with lowered expectations but she has shown some great progress with Wannabe, a vivacious performance number that plays with her strengths well. Now if she only ups the ante by challenging herself choreography-wise, especially that she's known to be good in executing them?
39. Golden Child | Dam Da Di – Golden Child's debut track Dam Da Di picks up from what groups like GOT7 and Seventeen left behind and added up a more youthful energy to it. The result? An infectiously fun debut that doesn't rely on what is the current fad in idol releases. And isn't that what a debut should be doing?
38. Closer | Jung Yonghwa – The best thing about Yonghwa's solo work is the conscious effort to deviate from the pop-rock sound of CNBlue. As a soloist, he always makes use of his space to experiment and attacks different genres as much as possible. For "Closer", he transforms into a smooth RnB crooner reminiscent of The Weeknd or even R. Kelly, just more decent – K-Pop style!
37. OguOgu | Ice Chu – There is some sort of irony when we say that Gugudan might have finally found its sound through OguOgu? The cartoonish, quirky sound of OguOgu (which is totally Orange Caramel) works well with the main group to begin with, so it's kind of a waste to play with it through a sub-unit. Case in point: Chococo. Though OguOgu might not last as they'd probably get absorbed into the Gugudan core, at least they came out strong with Ice Chu and made that impact. And these names though, my god!!!
More Gugudan: Chococo

36. IZ | All You Want – Like a mix of early FT Island and CN Blue, IZ is one of the most interesting nugu groups to come out this year. Straight up boy-next-door pop rock sound may work just fine but in "All You Want", they play with some key changes here and there which makes it more of a delight to listen to.

35. G-Friend | Fingertip – Too bad, the only time G-Friend plays with their sound, they do not get the support that they usually have. Fingertip pushes the group's energy to the limit with its relentless 80s-inspired production and it's fun to see one of K-Pop's new generation frontliners test their how far they can go.
More G-Friend: Love Whisper
34. NCT Dream | My First and Last – Tipping their hat to the great SHINee, NCT Dream's My First and Last still retains the group's young (literally and figuratively) vibe while showing some growth at the same time.
More NCT Dream: We Young
33. Red Velvet | Rebirth – You know when SM said that there will be Red Velvet songs that combine their two sounds into one? It's utter bs until they released a remake of this Yoon Jong Shin classic. I didn't think that Red and Velvet in one song is possible but this eclectic mix of standard quirky electropop and RnB is astounding, especially when placed next to the original.
More Red Velvet: Peek-A-Boo, Red Flavor
32. Girls Next Door | Deep Blue Eyes – Tropical house is so 2016 (2015 even) but most K-pop acts think that it still can clinch them a hit this year so they continue releasing such which is ughhh…annoying. This side project from a reality show has one of the more tolerable interpretations of the genre thanks to the sultry but girly delivery from the performers. It also displays great production work from the less-recongnized but totally prolific B1A4's Jinyoung.

31. Day6 | I Wait – The band had a great run this year with an interesting promo cycle of releasing songs every month. Off all that they've put so far, it is the subdued "I Wait" that stood out. With some influences from acid jazz and some 90s alternative rock, Day6 proves that they are one of the more interesting acts to come out of K-Pop recently.
More Day6: Dance Dance
THE TOP 30
30. WannaOne | Energetic – It helps that WannaOne is already a likeable group that having a debut as safe and as fan-pandering as Energetic warrants a pass. Its deep house influence doesn't come off as abrasive (considering how this genre has become K-Pop's go-to genre for the past two years almost) and it perfectly accentuates the group's boy-next-door charms.
More WannaOne: Burn It Up
29. Elris | Pow Pow – MonoTree's intense and highly layered production (a Sweetune trademark) comes to life once again with this track. With its mixture of groovy pop-rock, some jazz sprinkled with a bit of J-pop girl group sense, the song erupts with an infectious energy like a volcano.
28. Victon | Unbelievable – This sunny and delightful track from my favorite nugu boyband is a breath of fresh air from all their contemporaries. In fact, Plan A should consider continuing their male version of A Pink plan with Victon but tracks like Unbelievable and I'm Fine contrasted with the likes of Eyez Eyez and Remember Me is a great strategy as well.
More Victon: Eyez Eyez
27. Sechskies | Something Special – This year has been extremely memorable for first and second generation K-Pop stans as it saw the return of many groups that established the genre to what it is now. Unarguably, one of the most anticipated comebacks belong to K-Pop legends Sechskies and with a song as warm as "Something Special", the amount of nostalgia seen between them and the fans that waited for almost twenty years becomes contagious – even for newer fans.
(Side note: This I can vouch to as I saw them perform this at the Busan One Festival last year and trust me, it was amazing!)
26. S.E.S | Paradise – Another K-Pop legend making its grand return this year is S.E.S aka the girl group that made girl groups in South Korea happen. The best thing about Paradise is that it brings you back to the kind of music that made the trio a household name back – sweet, harmless, and feel-good pop but also knowing how to keep up with the times (something that comes naturally with them). It's almost like the girls never left!
25. Subin (of Dal Shabet) | Circle's Dream – Channeling her Lorde and Roisin Murphy sensibilities, Circle's Dream is a display of Subin's strengths as a composer and performer outside of the Dal Shabet. If she keeps this up, she could be this generation's Park Ji Yoon who can comfortably switch her pop and indie facets.
24. Choerry (of LOONA) | Love Cherry Motion – LOONA was incredibly active this year with tons of solo and sub-unit debuts from the rumored members so it was difficult to choose which song makes it to this list. Obviously, the honor goes to Choerry's Love Cherry Motion for the mere fact that it reminds me of Oh My Girl's deceptive Windy Day. No, this is not some cookie-cutter cutesy pop, Choerry knows how to hoe it up and twerk it down so y'all better bring it and do the love cherry-poppin motion!
More LOONA: Sonatine
23. dean ft. Syd | Love – This moody RnB ditty is actually carries dean's trademark stylings and there's always a room for that in any year-end lists. The thing that baffles me though is that censorship in the which actually becomes a buzzkill to such a steamy track.
22. Ten (of NCT U) | Dream in a Dream – This perhaps is one of the most experimental tracks from the SM Station playlist but it is not a surprise that it comes from NCT which currently is SM's most daring act. Dream in a Dream is married with Ten's performance as a dancer – a combination that works well thanks to the song's ethereal EDM vibe.
21. Stellar | Archangels of the Sephiroth – Stellar is not what it is as a group without taking risks. Living off in crowd-funded comebacks, the group did not disappoint their core fanbase in their last hurrah by trying a new and more worldly sound with the aptly titled "Archangels of the Sephiroth". Think of it as Madonna's Frozen in a faster tempo and with a more pop-leaning style.
20. Black6ix | Like a Flower – I was fortunate enough to discover Black6ix randomly because I've found one of K-Pop's most interesting take on EDM. Like a Flower builds up well like any other track would but its highlight comes in during the chorus with its oriental breakdown – a style that VIXX has nailed to a T. It may be off-putting to casual listeners but that's not my problem.
19. Twice | Signal – It is not a surprise that Twice had a good run in 2017 instead, it is the welcomed change of pace (albeit temporarily) in Signal that made their year a tad bit better. While you may have sure-fire hits like "Knock Knock", "Heart Shaker" and "Likey" aka TT 2017, Signal stands out for the lone reason that it tries to be different which is good for the group's career. I mean, if you are really rooting for Twice to take over Girls' Generation, they need to have the same versatility as the original Divine Nine, right?
More Twice: Likey
18. Snuper | Back:Hug – Tropical house in K-Pop is as dated as ARMYs or Exo-Ls hyping their oppas in any way they can (no offense), but you can always trust Sweetune to have a fresh take on the genre. Combining Snuper and Sweetune's signature retro sound with the fad genre results to Back:Hug and that is a feat that can only be achieved by the genius of the Xenomania of K-Pop. I'm Sweetune trash, sue me.
More Snuper: The Star of Stars
17. Pristin | Wee Woo – It was a tough call between this and Weki-Meki's genre-surfing "I Don't Like Your Girlfriend" but it is the inescapable guitar riff of Wee Woo combined with its quirky production that prevailed. The song serves as a perfect debut for a group with a girl crush concept which allows them to be likeable without becoming too safe.
More Pristin: We Like
16. HyunA | Babe – Babe marks some real growth for HyunA (at least musically) even though the song shows happy she is that her lover infantilizes her to quite a *cough*way too young*coughing* level. The growth actually manifests in her assured delivery and performance (watch the Babe lives – absolutely breathtaking) and with one spin of Babe, there is no denying that HyunA is a bonafide K-diva who has become a formidable force of her own – whether you like it or not.
More HyunA: Lip & Hip
15. Astro | Baby – With Seventeen and GOT7 leaving the bright boyband image for a more mature sound, we only have Astro (along with Victon and hopefully Golden Child) to rely on for this kind of concept. You don't need to pander to current trends (looks at GOT7) for people to take notice and with Baby, Astro has gained some serious traction while remaining faithful and continuously developing their sound (throws serious side-eye to Seventeen for emphasis).
More Astro: Crazy Sexy Cool
14. NCT 127 | Limitless – Bringing in some serious early-2000s urban sound and visual makes Limitless my choice among their comebacks this year. Cherry Bomb is a masterpiece on its own but there is something in Limitless that ticks the balance between their unique concept and their mainstream likeability and that's the kind of material they need to really break through.
More NCT 127: Cherry Bomb
13. EXID | Night Rather than Day – EXID is another group that tried to switch things up but did not get the support they deserve. The performance of Night Rather Than Day is similar to how people snubbed Red Velvet's "One of These Nights". The groovy soft disco combined with the moody jazz of "Night Rather Than Day" shows how the group is capable of standing on their own and showing some growth – with or without their main vocal. Rise Hyerin!!!!
More EXID: DDD
12. Uhm Jung Hwa | Ending Credit – As mentioned earlier, 2017 is the year of solo acts and the return of legends. Although veteran Uhm Jung Hwa is a little late to the party, it does not mean that she did not bring with her the goods. Her performance in the 80s synthpop track "Ending Credit" puts a lot of new and old K-pop as well as (and most especially) acts from the West in their place. The sight of a 48-year old diva slaying her choreo in velvet blue tights and cullottes like she was from the Tomioka Dance Club is enough to floor all of your basic faves.
11. Taemin (of SHINee) | Move – Seeing Taemin immerse in a performance that transcends "gender" and a song that gives off the best Prince vibe ever found in K-Pop makes you realize why he is SM's golden boy. Move might not be Taemin's peak as a soloist but goddamit, we are truly operating on an extremely high level!
More Taemin: Day and Night
10. EXO | Ko Ko Bop – Exo taking a nod back to their bizarre 2012-early 2013 roots is what makes Ko Ko Bop…a bop. Instead of directly competing with you-know-who, the supergroup opted to find ways to make their music more diverse while keeping their relevance and impact on lock. Exo might have a difficult time catching up with you-know-who's rapid growth and popularity but you can assure that they are one of those top groups confident in their own laurels. Well, that's until they released Power, lol. A guilty pleasure that song though.
9. BTS | Spring Day – While most members of the ARMY go gaga over the likes of "Not Today" or the globally-targeted "DNA", some of us prefer this soft, serene, and sincere side of BTS. This is because this kind of BTS emphasizes representing the many sides of being young…and isn't that what their group is all about? In the same way that "I Need U" (their best song, fite me) talks about the need for acceptance, Spring Day goes beyond melodramatic romance and actually touches topics such as departure, longing, and deep friendship. Apart from that, Spring Day only reinforces the fact that the group produces and delivers some of their best material when they dial down a bit, imo.

More BTS: DNA
8. Lee Hyori | Seoul (feat. Killagramz) – Seoul is unarguably the diva's most personal record to date and that alone is quite a feat. In the song, we find Hyori bidding one final goodbye to the city that made her who she is in favor of a shot at a life far from the fame and the smoky bright lights of Seoul. It may be bittersweet but Hyori's exodus is a monumental feat for any K-Pop act. While listening to Seoul and understanding where Hyori is coming from, you can't help but be happy for her and that's what Seoul is trying to convey.
More Lee Hyori: Black
7. Girls' Generation | All Night – Senseless promo and contract drama aside, Girls' Generation's 10th anniversary celebration was really embodied well with their comeback tracks. "Holiday" is one of the group's most intimate tracks in a sense that it is a celebration between them and the fans that remained faithful throughout the years. However, it is in "All Night" wherein we see the girls actually blossoming into women – confident and comfortable about what and who have they become. Pair it up with the song's sleek and funky retro disco vibe, All Night is indeed the perfect #Girls6enerat10n track…after dark.
More Girls' Generation: Holiday
6. CLC | Where Are You? – The mere fact that CLC went 360 (heck even 720) after the off-brand 4minute Hobgoblin makes Where Are You a standout this year. Sure, it is chart suicide (there's no denying it), but for a struggling group to take this risk means that they are truly worth checking out…even more than their popular contemporaries. One more thing, they are the only group (maybe after Wonder Girls) to actually give citypop a try and that kind of diversity is the reason why we turn to K-pop, amirite?
More CLC: Hobgoblin
5. IU | Through The Night – IU recently has been trying to be more bold and pronounced with her releases. She first took off with a shift to big band and jazz during the Modern Times era which was followed by addressing her haters head on with 23. While this is a great fit for the songstress, it is when she strips it down to the basics that she is at her best. This is the case for Through the Night, a track so silent that it commands you to listen – especially with how sincere she sounds. The emotion pierces through more than lead track Palette and it proves that indeed, less is more.
More IU: Palette
4. Zico (of Block B) | Artist – Zico's triumph as a solo act is centered around the fact that he has crafted his own sound outside of Block B. He's found a way to mesh hip-hop with unusual genres like jazz, bossanova, or quiet storm seamlessly that is way too fascinating to listen to sometimnes. Such is the case with Artist, a song that effortlessly jumps from one genre to another but still ends up as authentic Zico – both message and medium. And that is something you can't take away from him.
More Zico: She's a Baby
3. Lovelyz | WoW! – The top three tracks in this list went out of what is expected of them which makes them deserve such praise. For a group that has been playing around innocent and saccharine pop inspired by the J-pop girl group movement, Lovelyz has made such a subtle but interesting twist to their sound with WoW. Listen a little deeper and you'll hear some of the funkiest and jazziest grooves ever produced this year. This track is a masterclass in showing some growth and innovation while staying faithful to the brand that made Lovelyz.
More Lovelyz: Twinkle
2. Suzy | Yes No Maybe – Suzy's solo is something that is born out of her being immensely popular, rather than being long overdue. The good thing about though it is that it is also a debut that the genre needed this year. While she was expected to be as safe as her pre-release "Pretend", the singer-actress gave everybody a second look with the sinister "Yes No Maybe". It may not be everybody's cup of tea, but it did show how exploratory Suzy can be with her music and it leaves listeners wanting for more. Also, JYP produces the best solo female acts.
1. Red Velvet | Rookie – Without a doubt, Rookie is the ultimate rebel in K-Pop this year. And on this blog, it is to the bold where the spoils go. This Red Velvet song is the kind of "red" that nobody expected…and to a point, nobody wanted. Just look at all the mixed responses to how apparently "bizarre" and "annoying" it sounds. But at the end of the day, the sheer magnificence of this track thrived. It showed amazing longevity, gave the group their most wins in shows, and plagued the charts in an almost diabolical fashion. It's the song everybody wants to get rid off, but never sorta did. The Lookie effect, as most reputable music publications say.
I think a big part of Rookie's charm is how it stayed loyal to Red Velvet's dual concepts (a thing that I believe exists despite SM saying otherwise). Within the "red" exists a spectrum of styles and this one touches on a level that is way too extreme for a "red" that we all got accustomed to. The undeniably funky production of The Colleagues combined with quintet's cartoonish sprechgesang resulted into the group's most experimental offer to date and with Red Velvet bravely pushing this through with astounding bravado makes it an absolute victory.
*EVIL LAUGH AND LOOKIE LOOKIE MA SUPA LOOKIE LOOKIE LOOKIE
CHANTING INTENSIFIES*
So, what did you think of this list? Drop a comment below and let's discuss! 😀
————————
Cover credits:
Red Velvet: https://sl0909.deviantart.com/art/RedVelvet-Rookie-Red-660351159
Exo: https://avatanplus.com/search?s=exo+kai+ko+ko+bop#resource-2446624
Ko Ko Bop logos: SMTOWN Official IG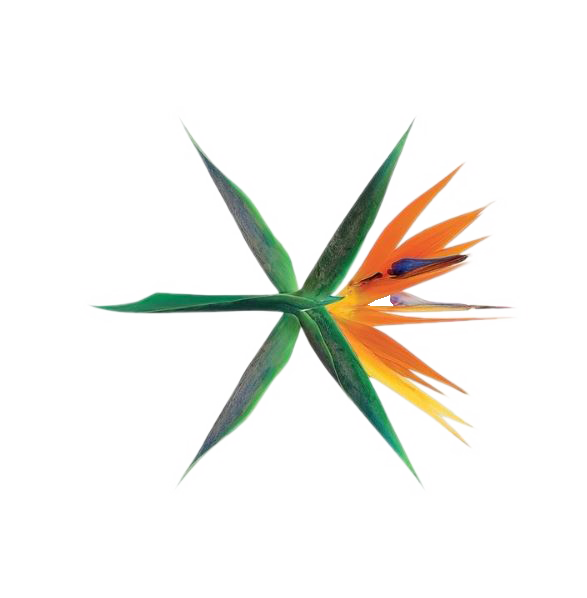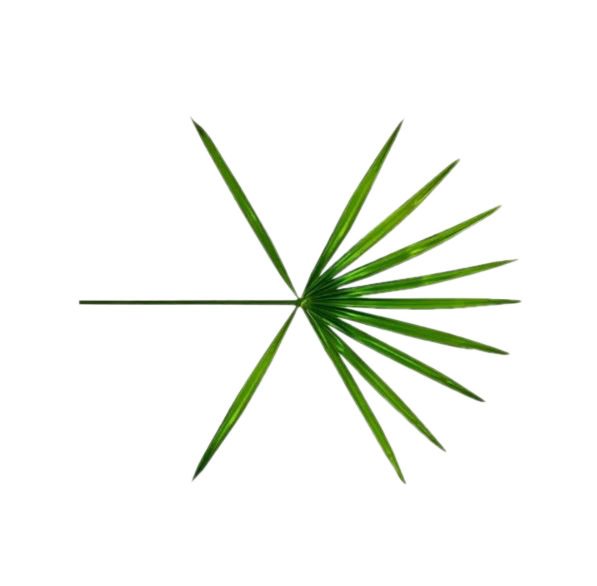 BTS: https://avatanplus.com/search?s=bts+spring+day+mv+png#resource-2010944
https://avatanplus.com/search?s=bts+spring+day+mv+png#resource-2010933
HyunA: https://upwishcolorssx.deviantart.com/art/HYUNA-PNG-PACK-1-BABE-703389990
NCT 127: https://www.deviantart.com/art/NCT-127-Render-Pack-22-655471172
Lovelyz: https://kpoprenders.deviantart.com/art/PNG-LOVELYZ-R-U-Ready-665485404
Montage by yours truly :3